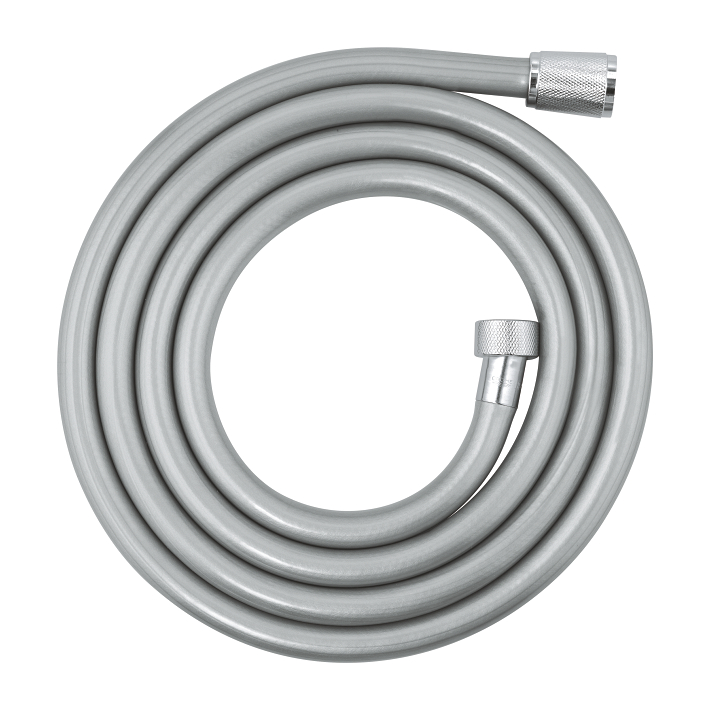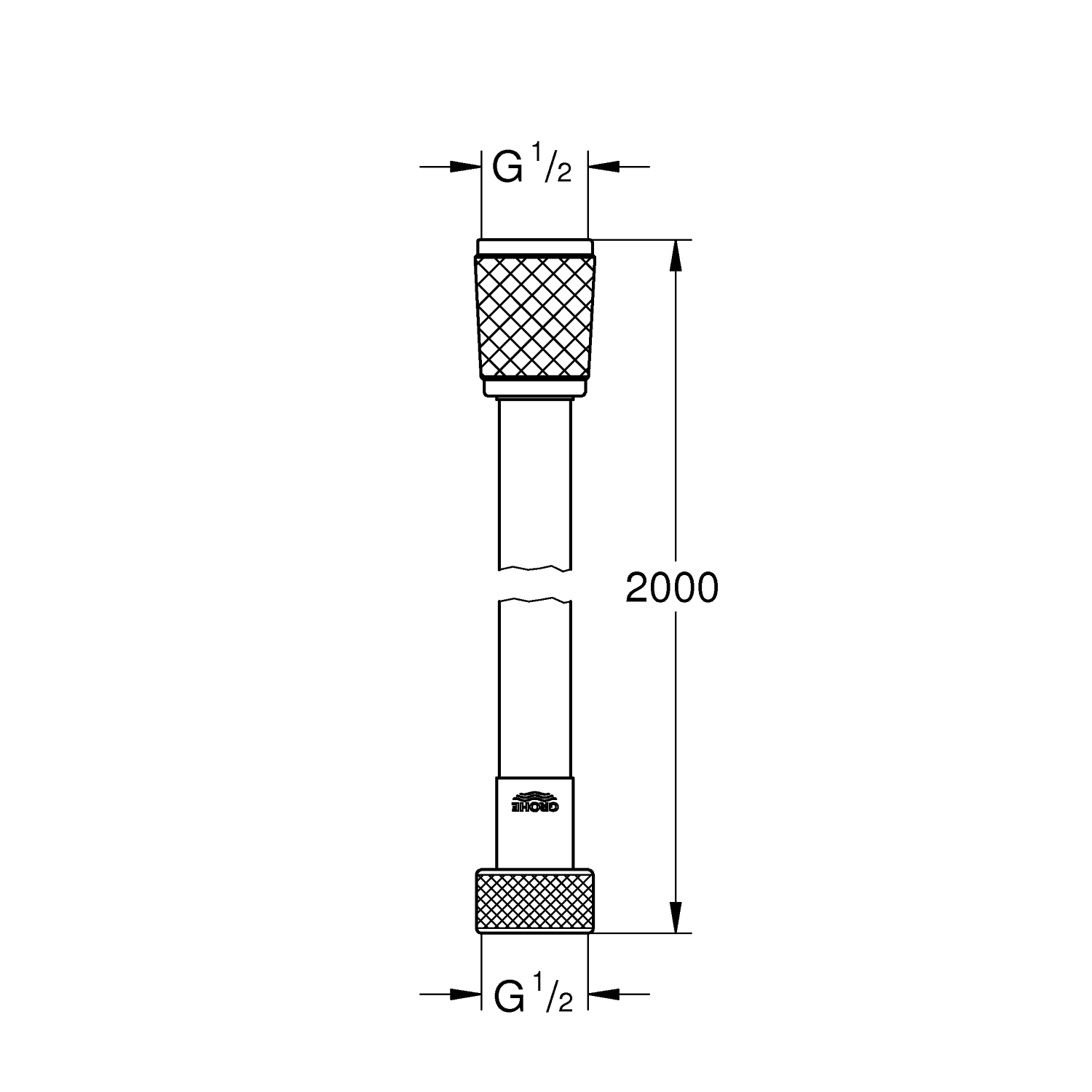 VitalioFlex Trend
VitalioFlex Trend - Shower Hose 2000mm - Chrome
---
---
This GROHE VitalioFlex Trend shower hose looks and works perfectly in any modern bathroom setting – and comes with the QuickFix promise of straightforward DIY fitting. With a generous length of 2000mm it's ideal for a shower system or shower rail set. This sturdy hose is built to revel in hard work and can withstand water pressure up to 5 bar, tension up to 50kg and heat up to 70°C. The smooth surface is easy to clean – one quick wipe with a dry cloth and it looks as good as new – and it won't cause any damage if it comes into contact with the shower cubicle or bathtub. The AntiFold design ensures it won't bend and end up with annoying kinks. No tools needed – installation is surprisingly easy! Simply screw the shower hose on: The universal connections are compatible with all standard hand showers and mixers. And the GROHE ProGrip nuts have a durable GROHE Long-Life Shine chrome finish and a knurled surface for optimal grip and easy tightening. If you still need some guidance, watch our QuickVideo or have a look at the QuickGuide. With a durable design, this hose beautifully complements a wide range of GROHE shower collections to create a harmonious bathroom look. GROHE VitalioFlex Trend hoses – delivering great performance and value!
Product Details
Universal connection(head shower)

Standard connection thread

Shower Hose 2000mm

2000mm Shower Hose

GROHE ProGrip

Textured easy-grip handles

GROHE Long-Life Shine

Long-Life Shine - Durable sparkling sheen
2000 mm
smooth surface for easy cleaning
pressure resistance up to 5 bar
tensile strength 500 N
heat resistance 70°C
AntiFold bendproof
universal connection G 1/2" x 1/2"
GROHE ProGrip with knurl structure
GROHE Long-Life finish
Where do you want to buy this product?