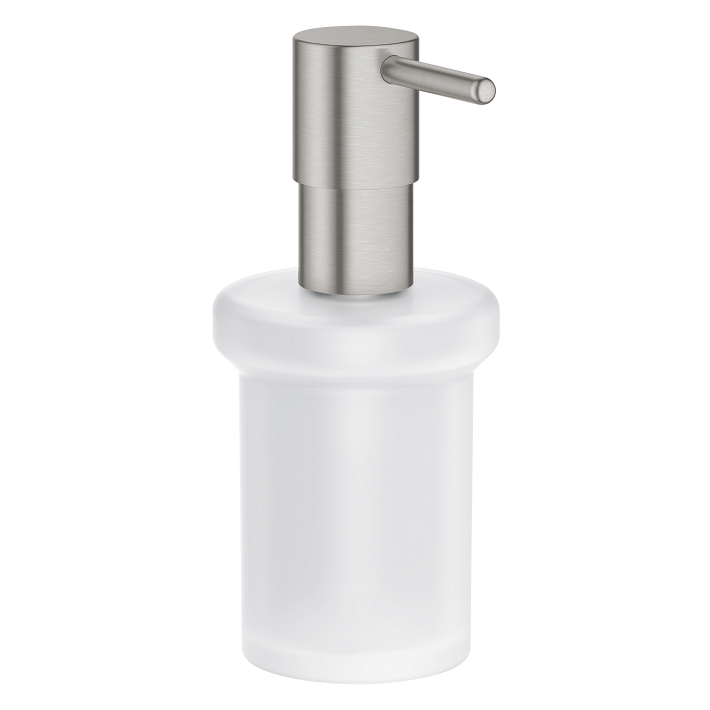 The stylish metal and glass GROHE Start spare soap dispenser, which has a 160ml volume, is a perfect replacement for anyone who has the GROHE Start QuickFix (41195DC0) or Start Cube QuickFix (41098DC0) soap dispenser holder. Designed in Germany and crafted from the finest materials, it is perfect for any modern bathroom and has an easy-to-clean GROHE Long-Life Shine PVD coating that is ten times more scratch resistant than normal chrome. If you want to create a seamless bathroom design then why not take a look at our complementary Start and Start Cube accessories. GROHE Start accessories – the easy way to give your bathroom a quick upgrade!
Product Details
material: glass / metal
filling quantity 160 ml
fits in the following holders:
Start (41 195)
Start Cube (41 098)
GROHE Long-Life finish
Where do you want to buy this product?