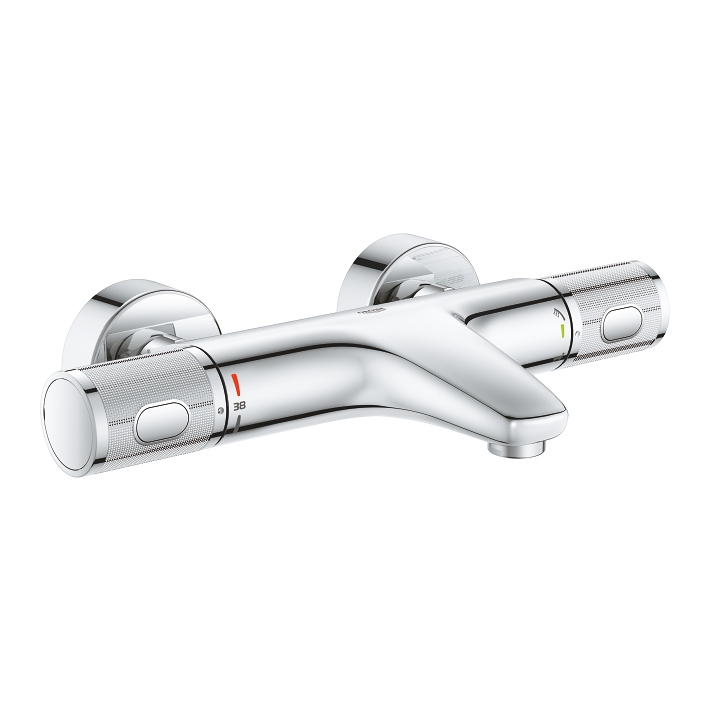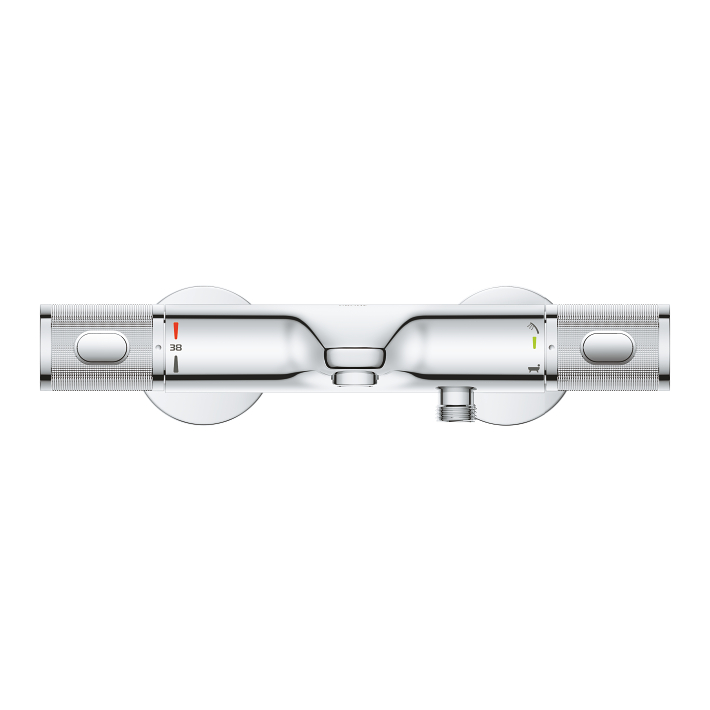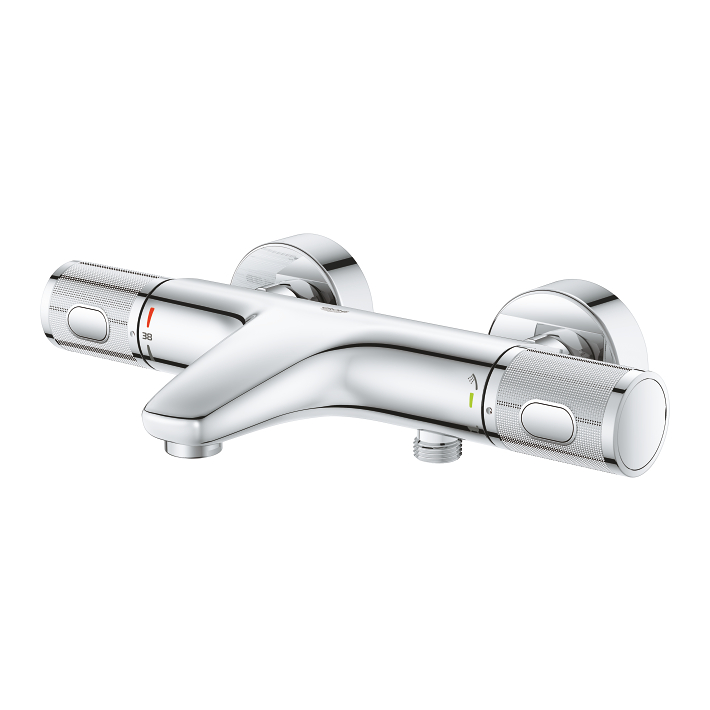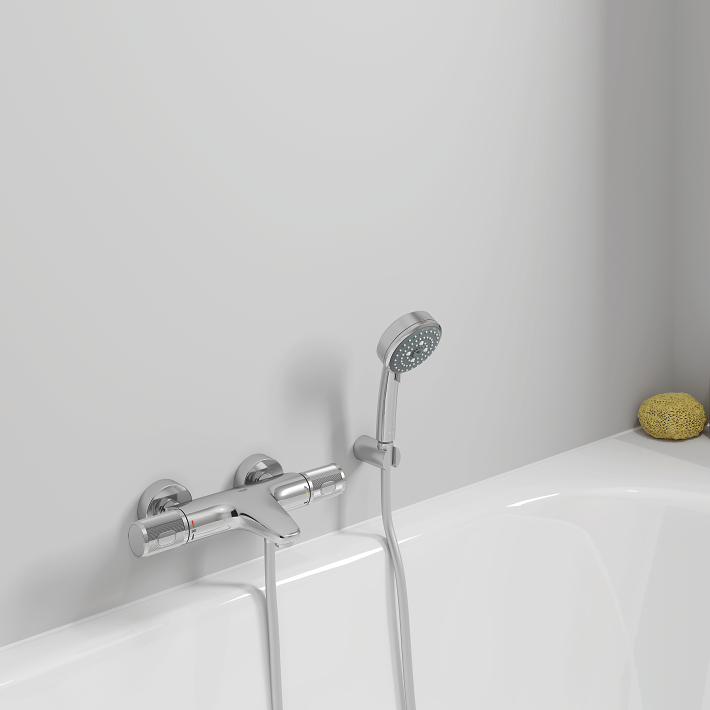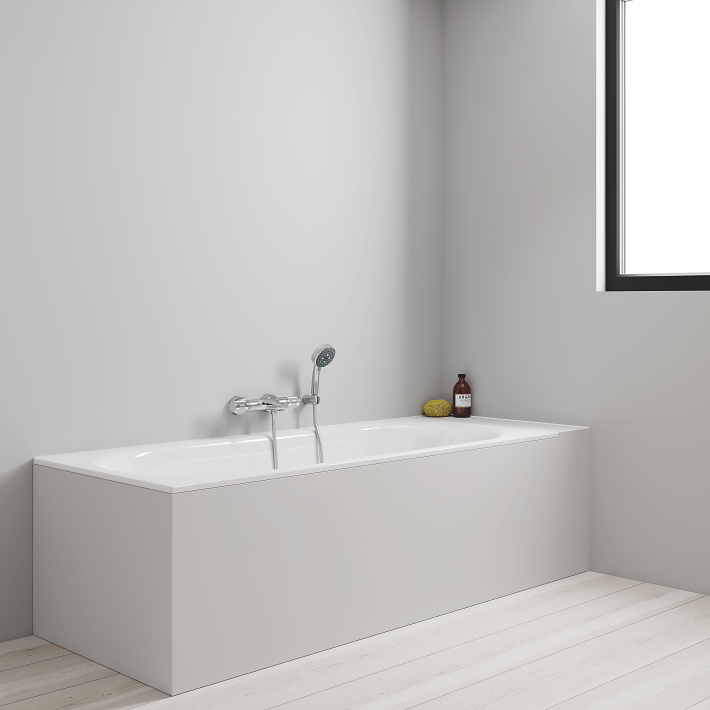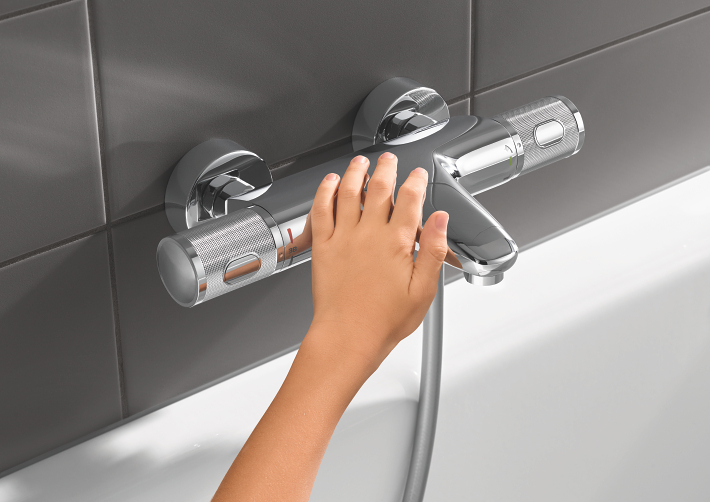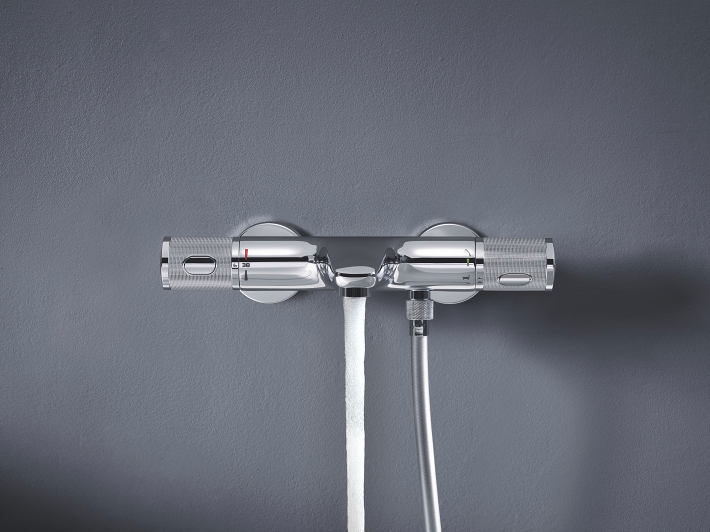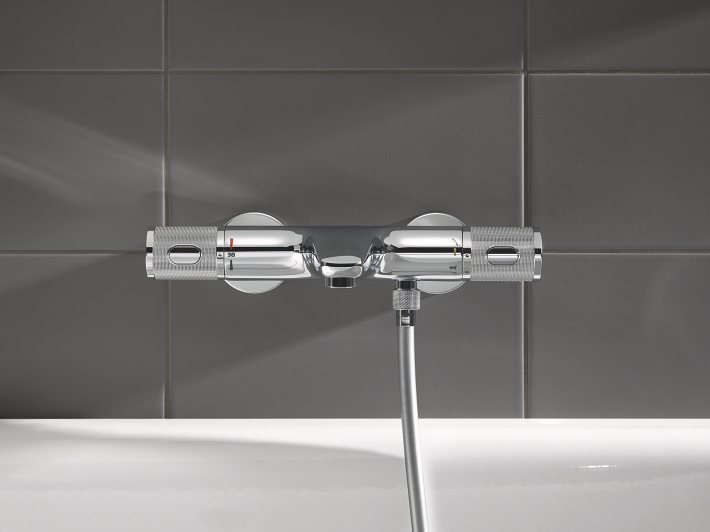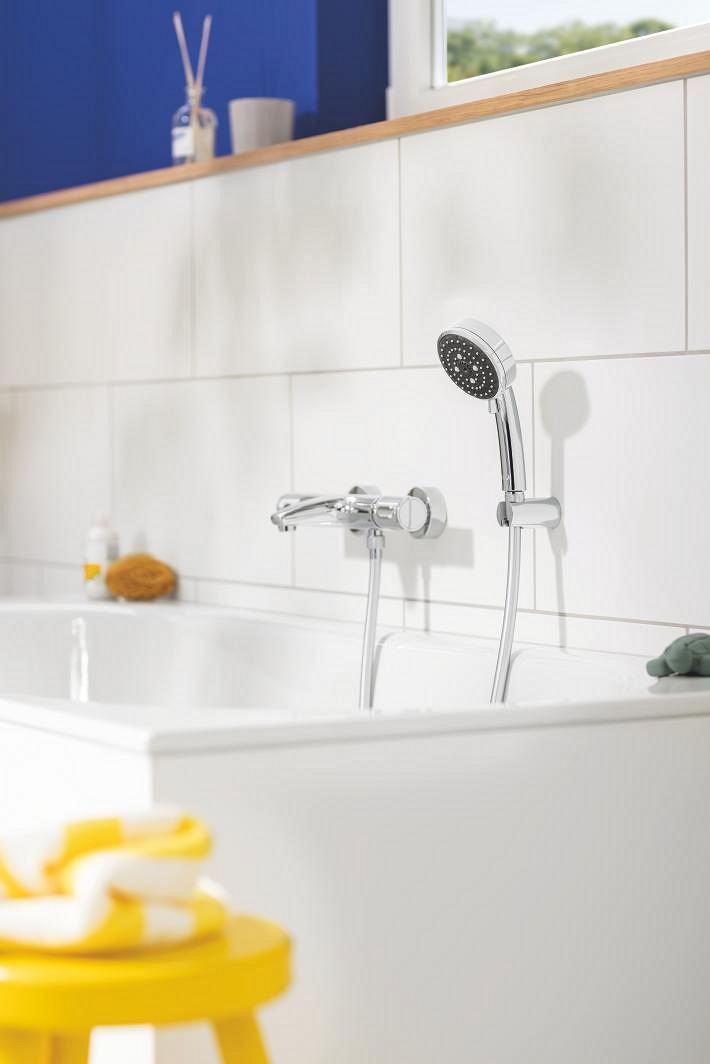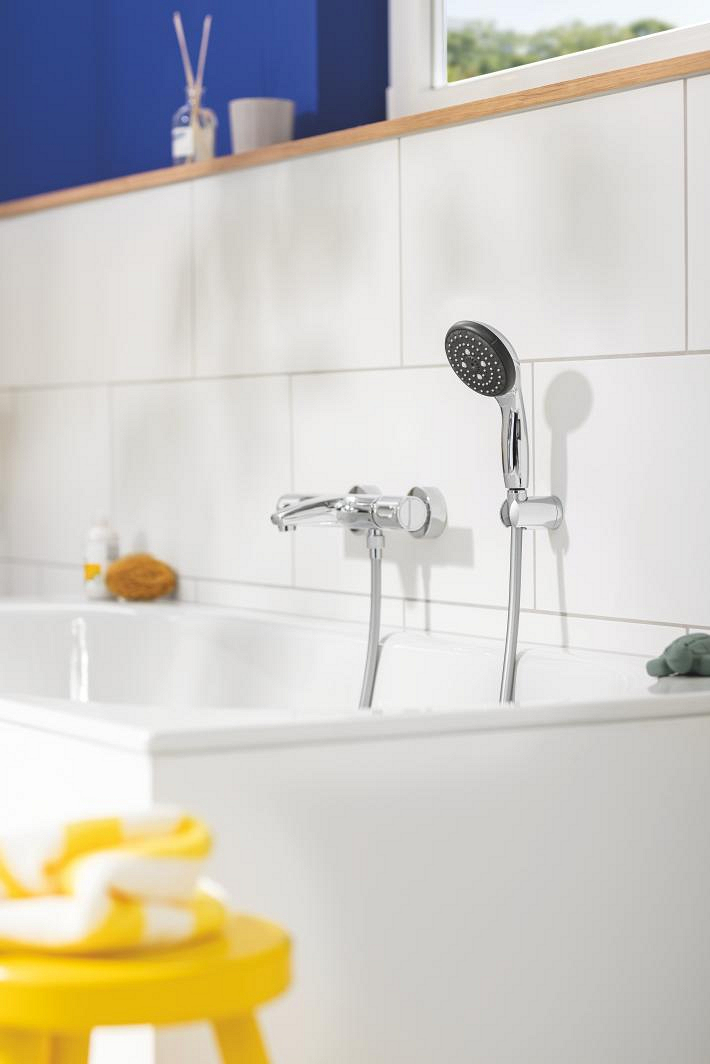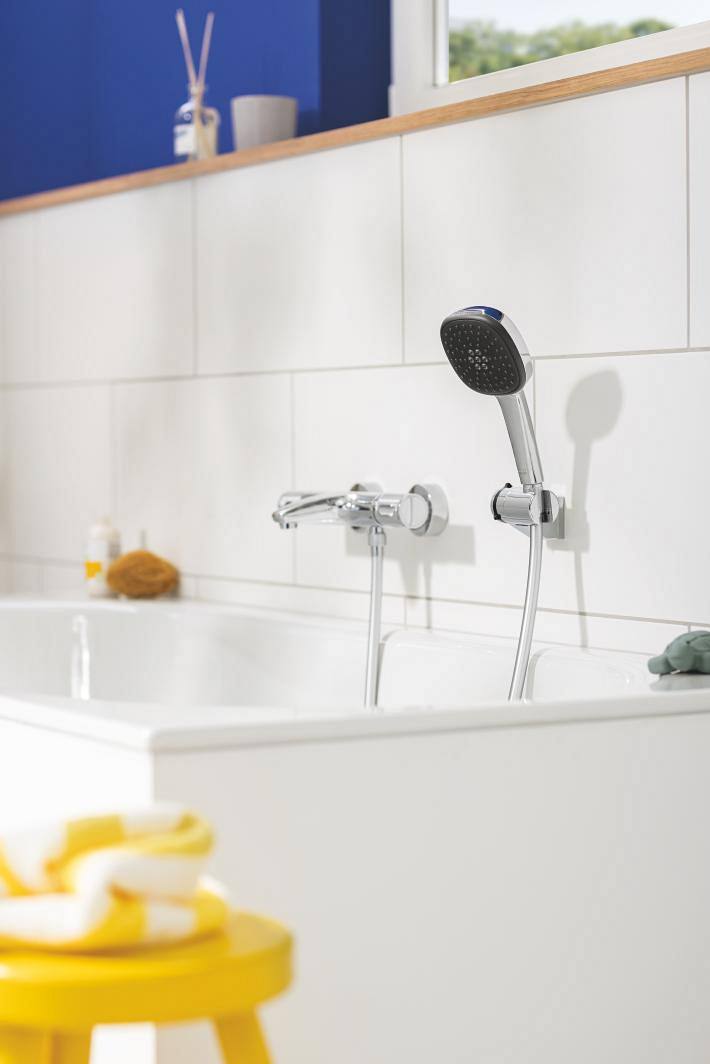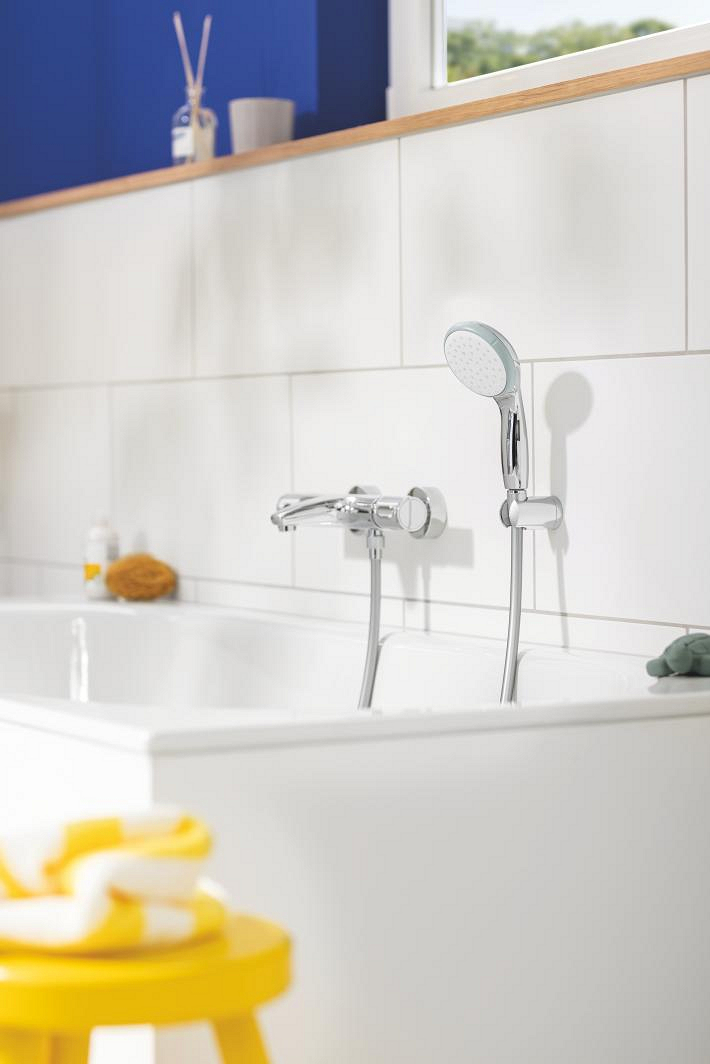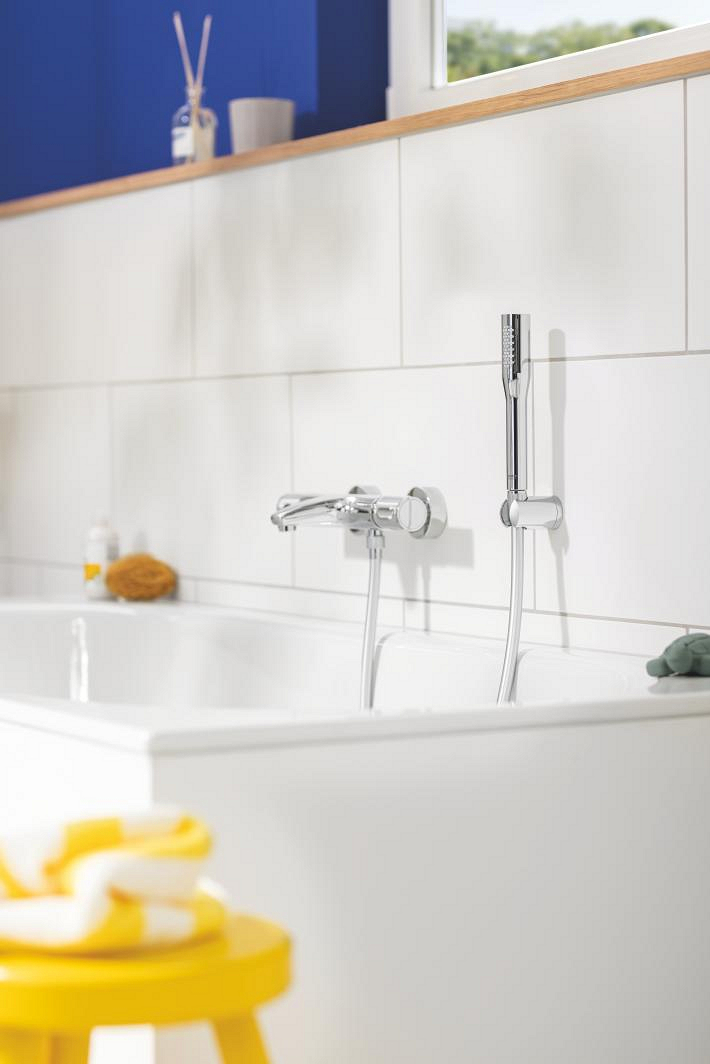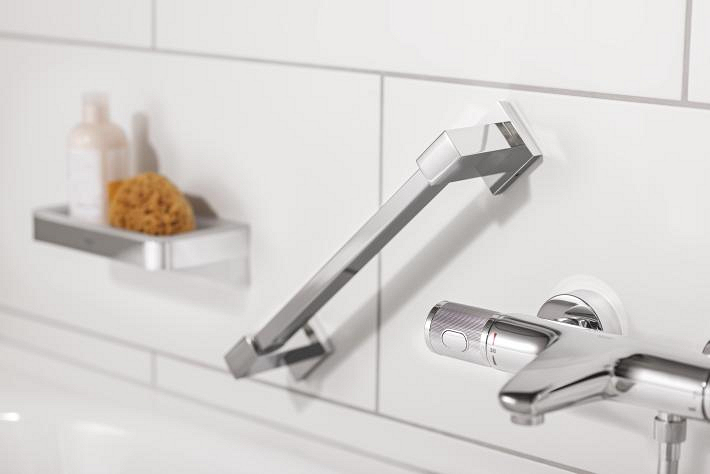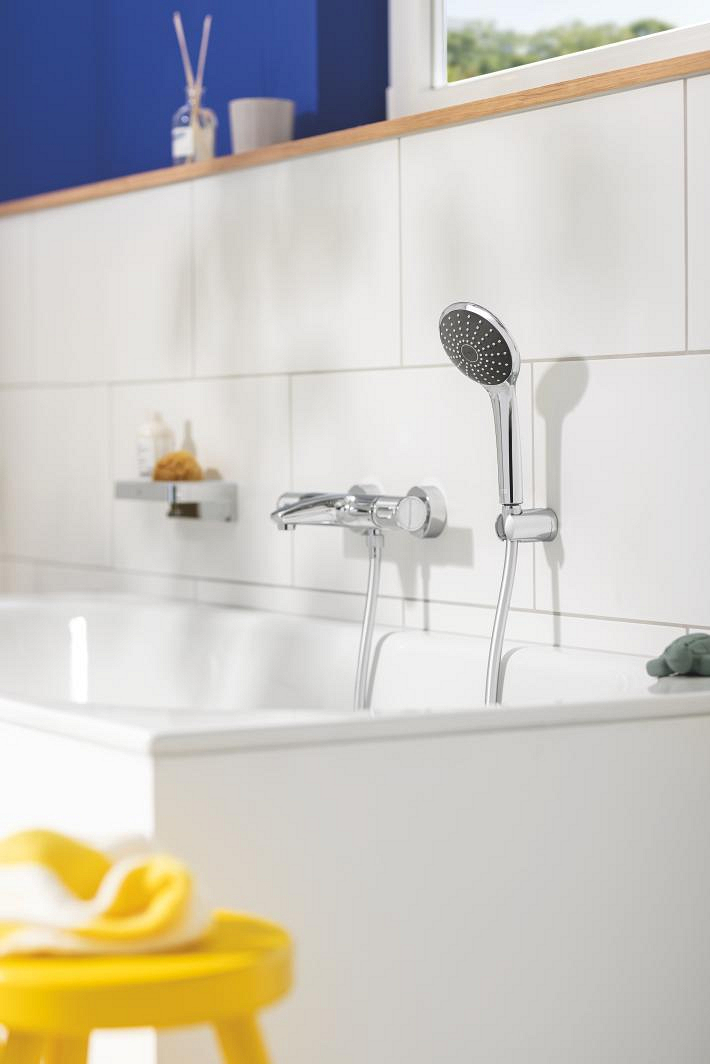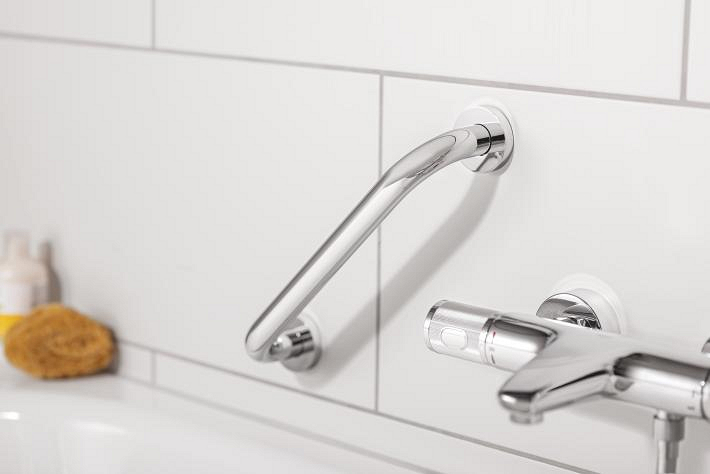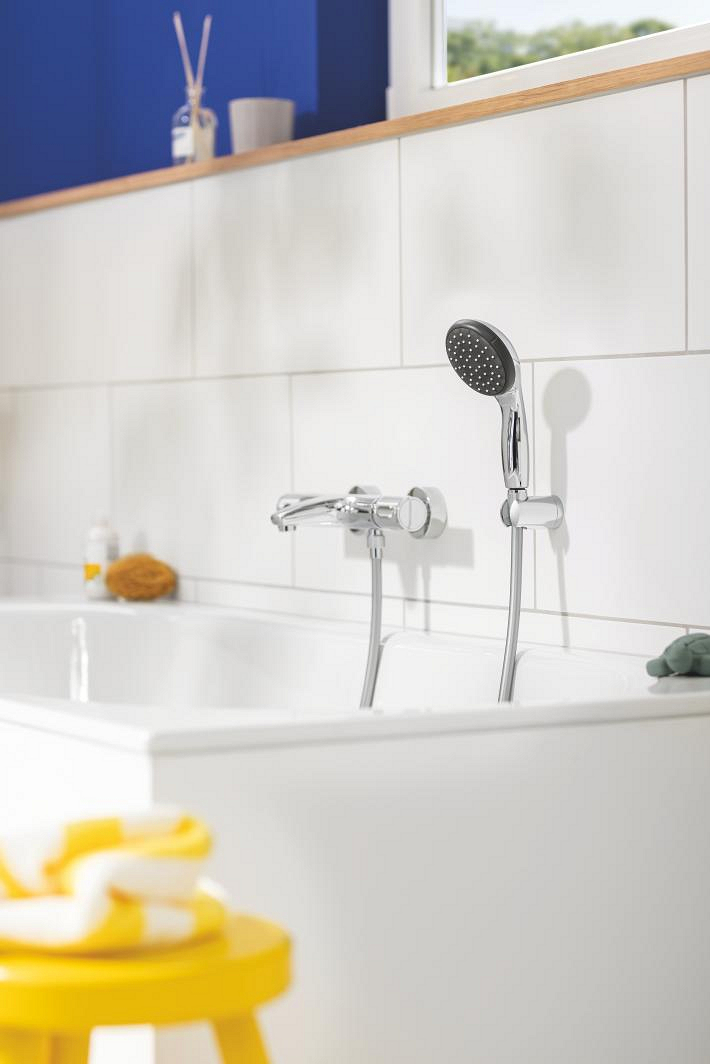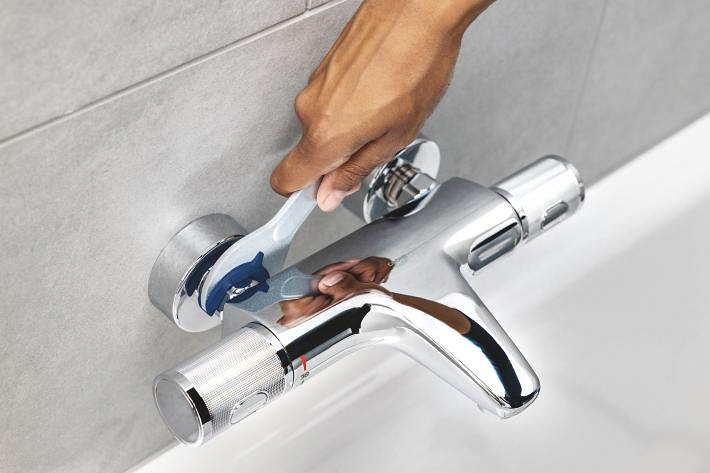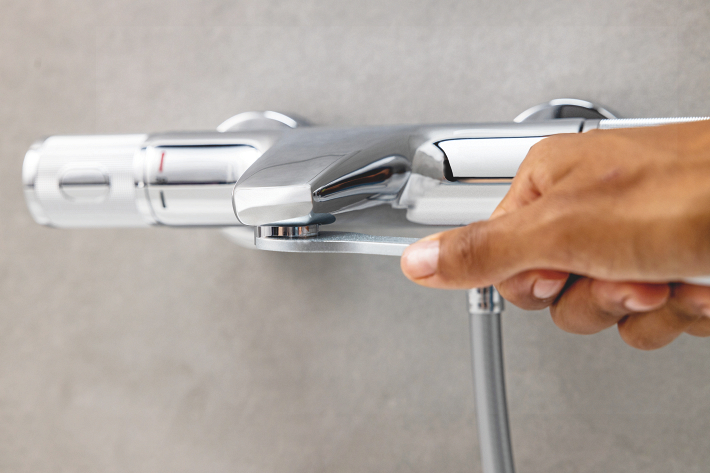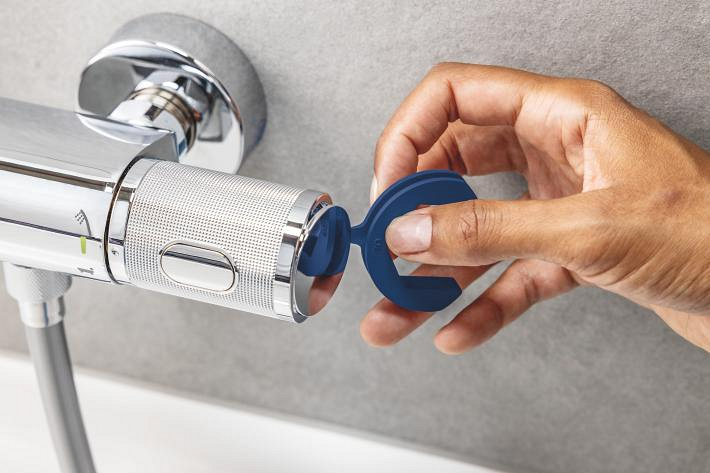 Precision Feel
Precision Feel Thermostatic bath/shower mixer 1/2"
---
---
Make bath time more convenient and relaxing with the safety features and ergonomic control of the GROHE Precision Feel thermostatic bath mixer. Designed with slim, cylindrical lines on every detail down to the solid metal escutcheons, this wall-mounted thermostat is perfect for creating a minimalist look with comprehensive safety features. Control is easy thanks to the GROHE ProGrip handles with a knurled surface that gives a great grip, even with soapy hands. With its innovative GROHE CoolTouch design, an inner cooling channel ensures that the entire thermostat body will never get too hot to touch. Family-friendly is also the GROHE SafeStop safety button that is set at 38°C to prevent children in particular from unintentionally turning up the water temperature too high. And in case the cold water supply completely fails, an automatic safety shutdown reduces the water flow to a minimum. The GROHE TurboStat cartridge ensures a constant supply of water at the desired temperature with no unpleasant fluctuations, while the Aquadimmer Eco function makes controlling the water flow effortless. It lets you switch between bath spout and shower while also selecting the water volume – from a water-saving flow rate as standard to a full flow by pressing the EcoButton. Plus the GROHE Water Saving technology generally reduces water and energy consumption. With the easy-care and hard-wearing GROHE Long-Life finish, this mixer will stay looking pristine for a lifetime. Installation is surprisingly easy: Thanks to the GROHE QuickSpanner the mixer can be mounted with no need for further tools. If you need more guidance, watch our QuickVideo or have a look at the QuickGuide.
Product Details
wall mounted
GROHE CoolTouch safety housing
GROHE Long-Life finish
GROHE TurboStat compact cartridge with wax thermoelement
GROHE ProGrip with knurl structure
GROHE SafeStop safety button at 38°C
( calibration required )
GROHE Water Saving - Less water, perfect flow
GROHE AquaDimmer Eco with multiple function:
- flow control
- integrated GROHE EcoButton
(economy button with economy stop for shower)
- diverter: bath/shower
integrated mixed water shut off
shower bottom outlet 1/2"
mousseur
built-in non return valves
S-unions
dirt strainers
metal escutcheon
protected against backflow
QuickSpanner included
Where do you want to buy this product?