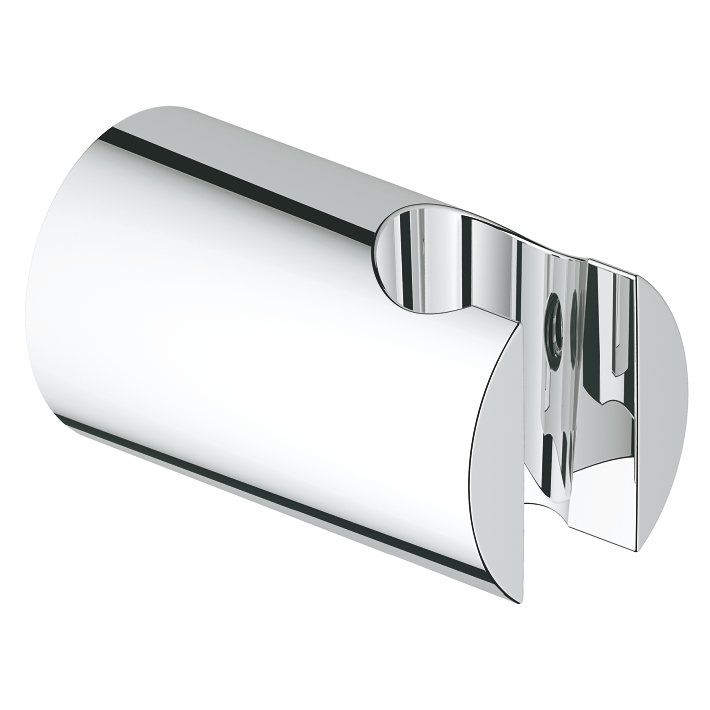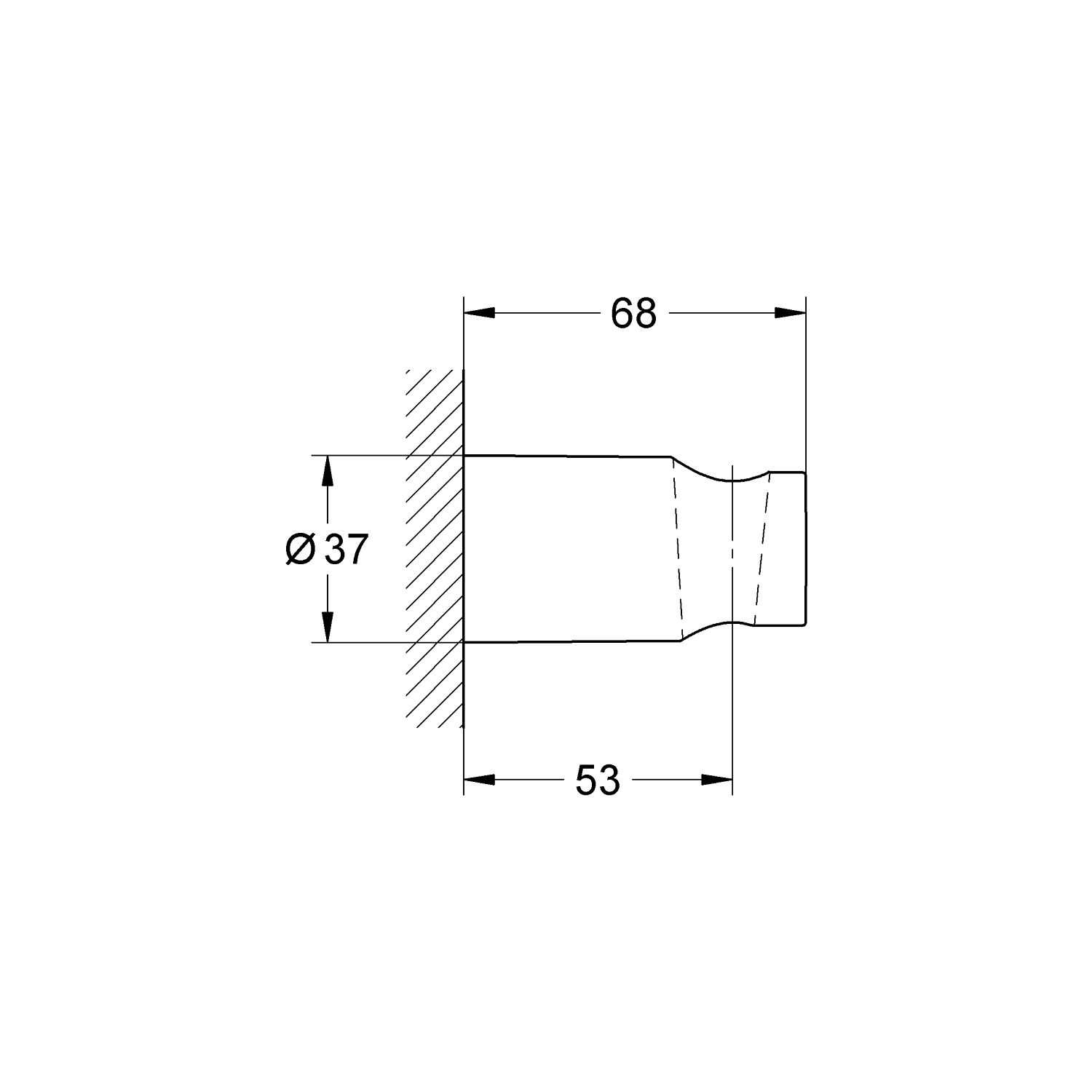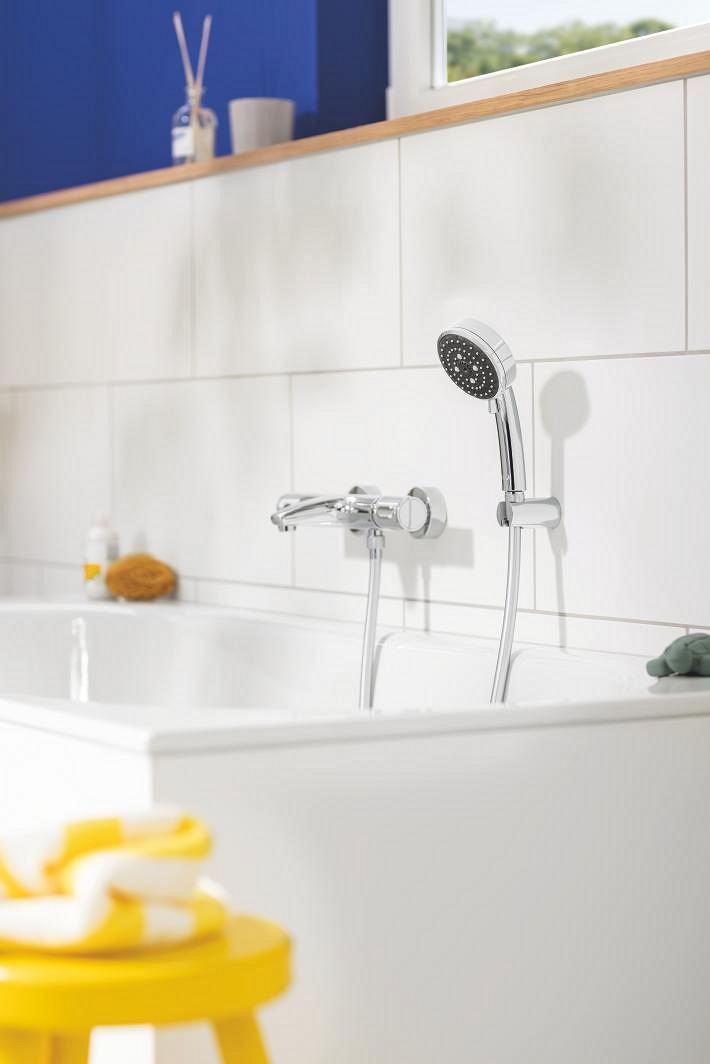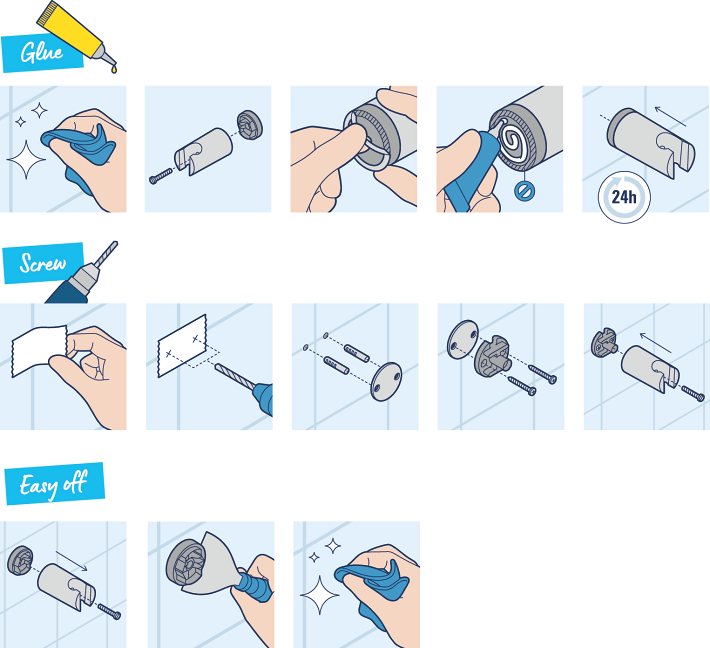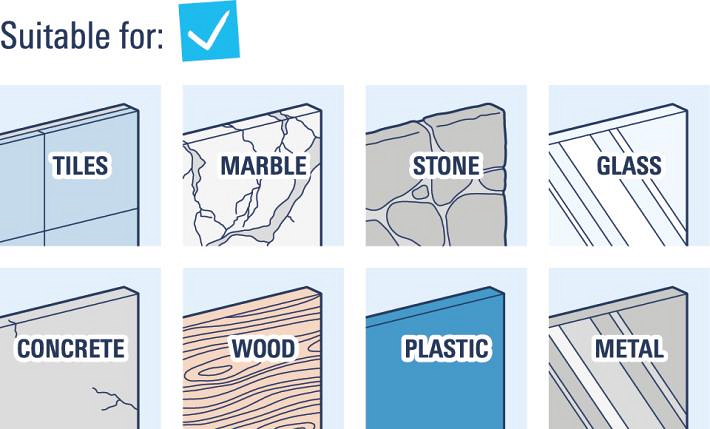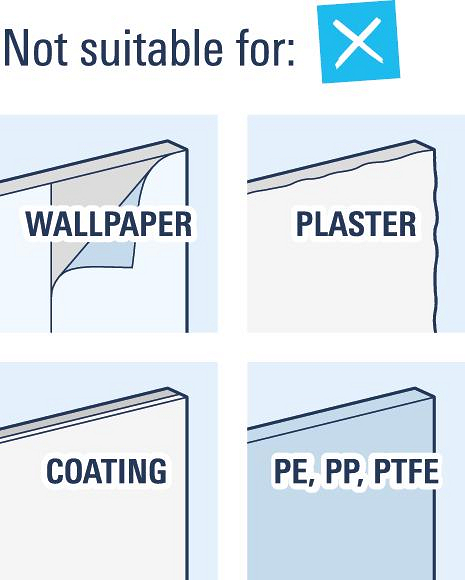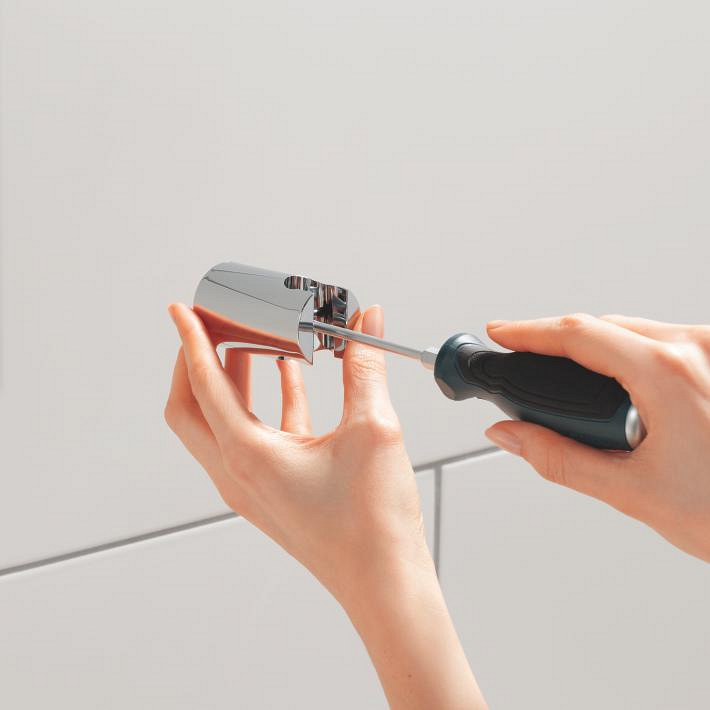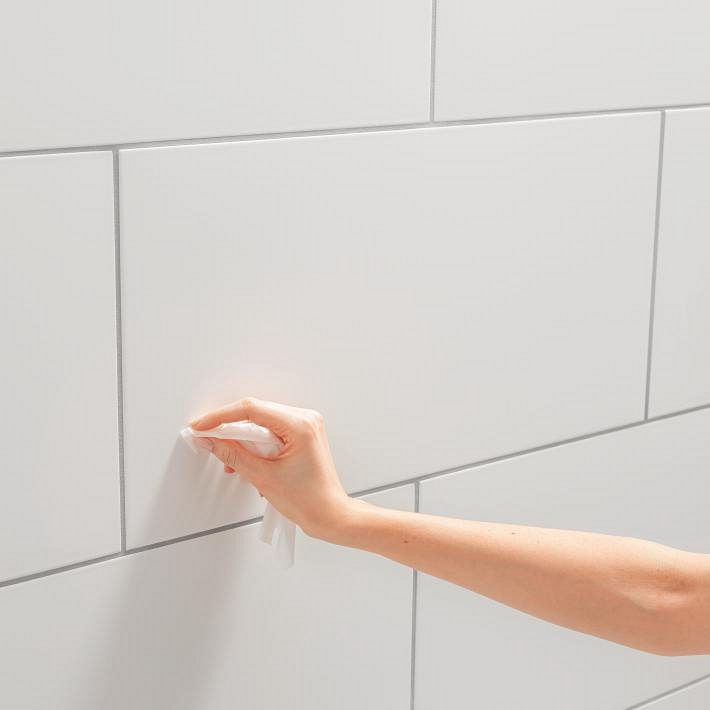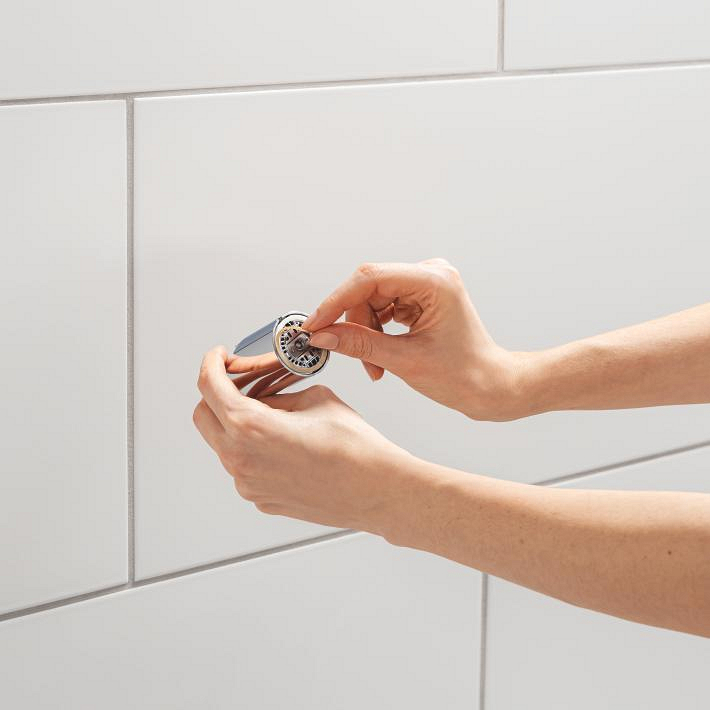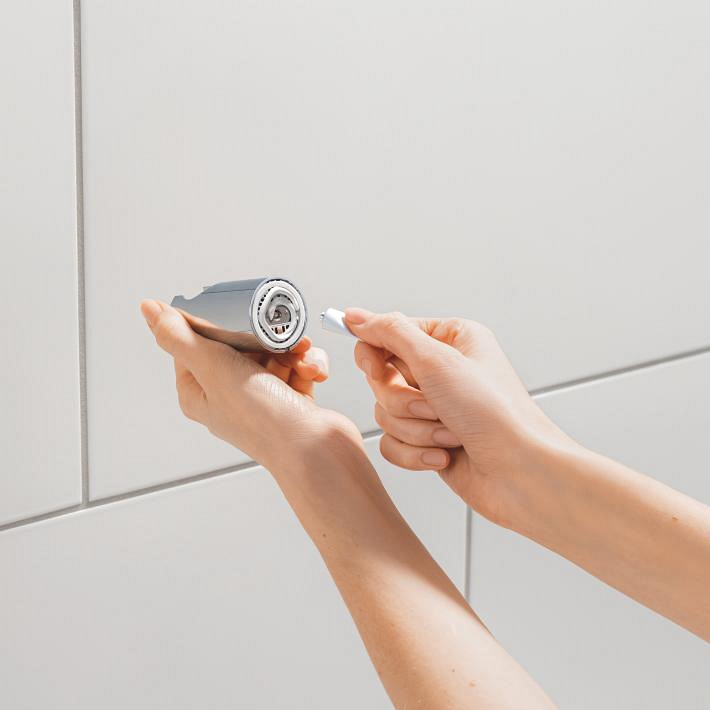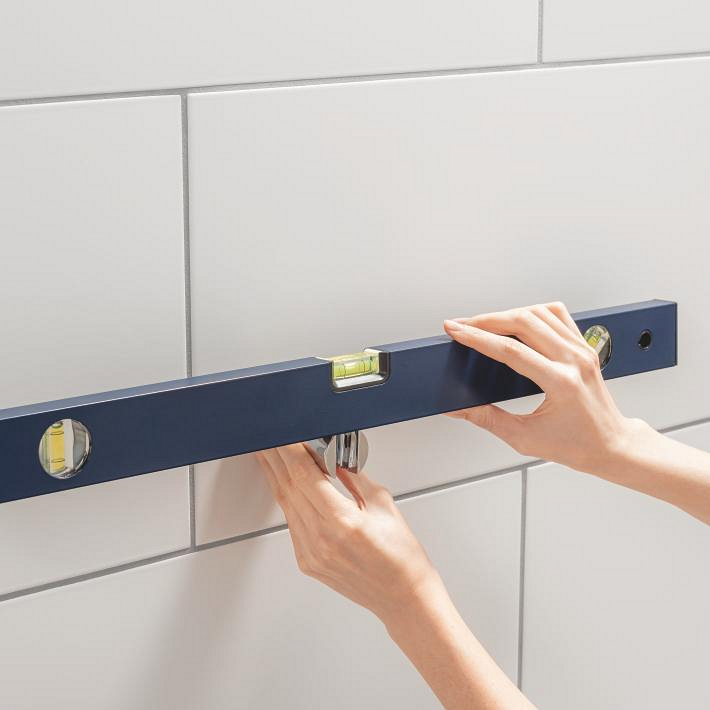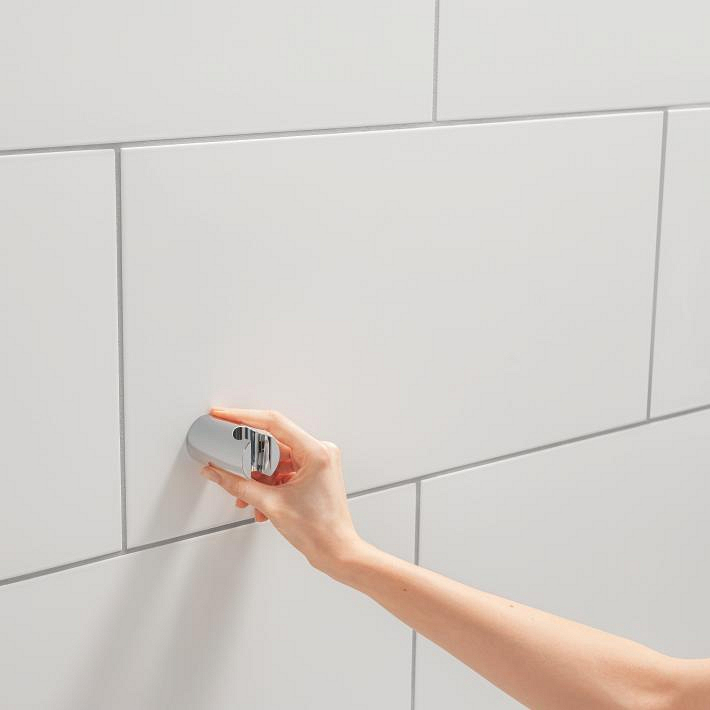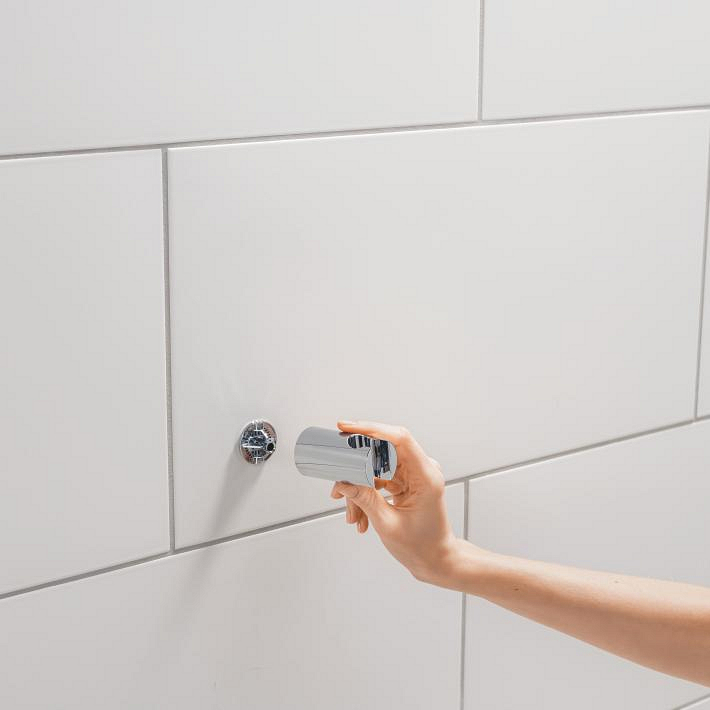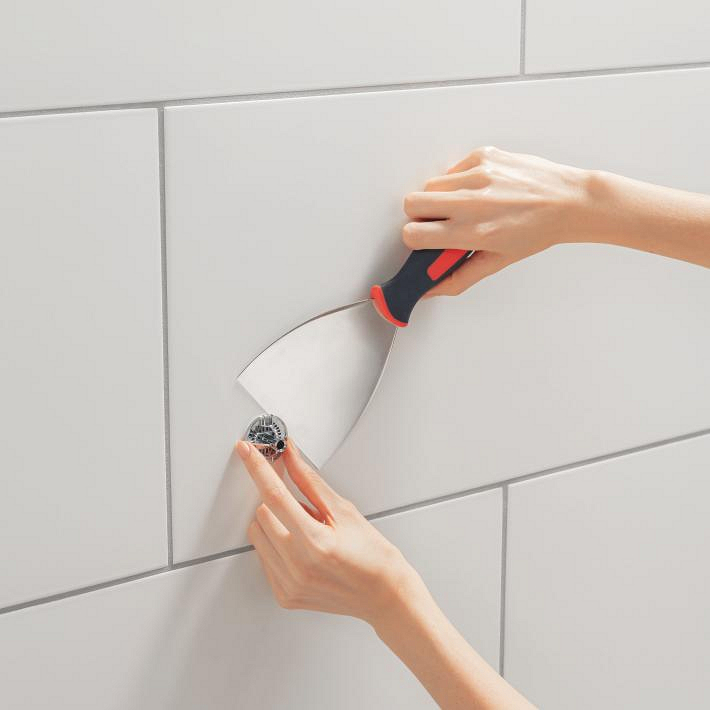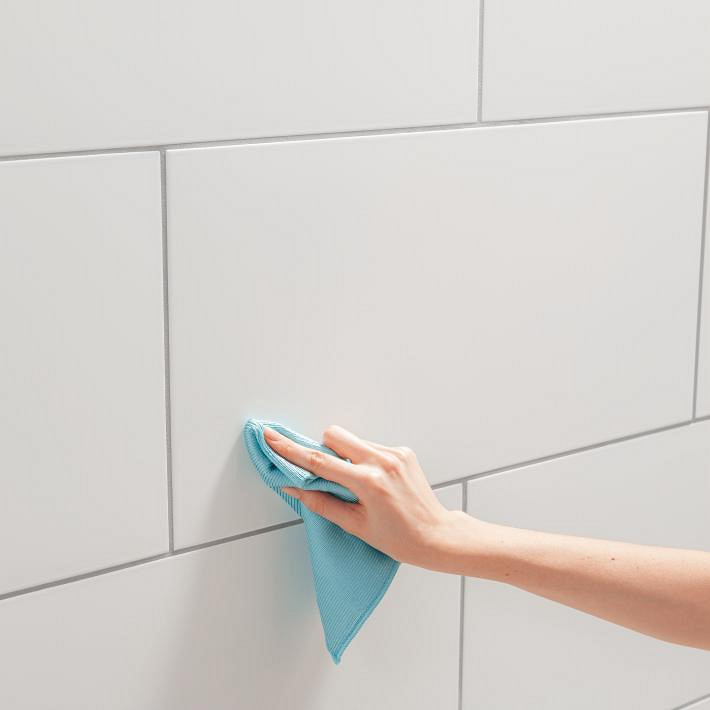 Make bathroom makeovers easy with quality separates like this Vitalio Universal wall holder, made in Germany by GROHE. range, the wall holder comes in the GROHE Long-Life chrome finish and is hard-wearing and easy to clean for a durable yet dazzling surface. As a simple solution that anyone can do for themselves, it's hard to beat! It can be screwed (screws and dowels included) to the tile or wall or, for an even more convenient solution, glued! All you need is GROHE QuickGlue Set S1 (41246000, sold separately). If you still need some guidance, watch our QuickVideo or have a look at the QuickGuide.
Product Details
GROHE Long-Life finish
suitable for screwing (including screws and dowels) or gluing (GROHE QuickGlue S1 41 246 000 sold separately)
holding force: max. 20 kg
the specified holding capacity is valid for static (slowly applied) load and intended use only
Where do you want to buy this product?